Christmas season is here and what better way to spread Christmas spirit than to decorate the outside of your home with Christmas lights! If this is your first-time hanging Christmas lights or you want to learn how you can have the best Christmas lights decorations in town follow the next tips:
CHECK FOR OUTDOOR ELECTRICAL OUTLETS
Before planning to hang outdoor Christmas lights you should check that your home has safe and available outdoor electrical outlets. These outlets are different from indoor outlets because they have watertight covers that protect the outlet from exposure to rain and snow. This may seem like an obvious tip, but it is not, in fact, many homes do not have any outdoor electrical outlets or some may not have safe outdoor electrical outlets with proper watertight covers. In fact, it is important to make sure your outdoor outlets are ground fault circuit interrupter (GFCI) outlets. These outlets can automatically shut off the power directly at the outlet when it detects an electrical fault. This is especially important when using outlets to connect extension cords in the winter as damp areas can make you prone to dangerous electric shock. However, using a GFCI outlet can greatly reduce your risk of injury. If you want to install outdoor electrical outlets or would like a safety inspection of all your outdoor outlets MADE Electric is here to help, we can conduct inspections and have your outdoor electrical outlets ready in one working day. Please contact us for more details.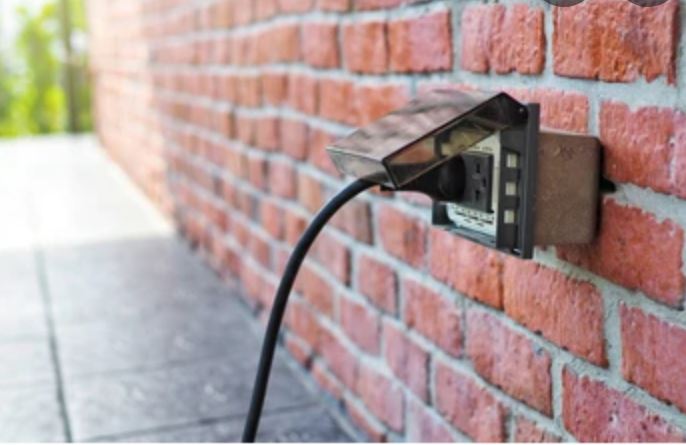 2. MEASURE BEFORE YOU BUY
Before you make your way to the nearest store to buy some Christmas lights, you have to determine how many feet of lighting you will need. You should plan to measure every single place you will use the lights on, such as your front porch, columns, front lawn bushes, doors and windows, and rooftop. In addition, and very important that you measure the distance to the nearest outdoor outlet.
3. EXTENSION CORDS
Extension cords are a must-have tool when it comes to hanging up your Christmas lights. Extension cords are an easy way to bring power to your lights but you must take all safety precautions to avoid any short circuits from happening. For this, you must remember to choose the correct type of extension cord. Although easily available anywhere, not all extension cords are made equal, indoor cords can crack due to the cold weather outside, allowing water to penetrate and leading to shock, electrocution, or a fire, and it's a violation of the Ontario Electrical Safety Code. You must also remember to check that the power capacity of the extension cord is greater than the lights you will be plugin in. In addition, make sure you don't overload the outdoor outlet with multiple extension cords plugged together and you use a grounded or three-pronged extension cord (the grounding pin will protect you from electrical shock).
For more information on outdoor electrical safety tips, you can visit the Electrical Safety Authority website https://esasafe.com/safety/home-electrical-safety/outdoor-safety/.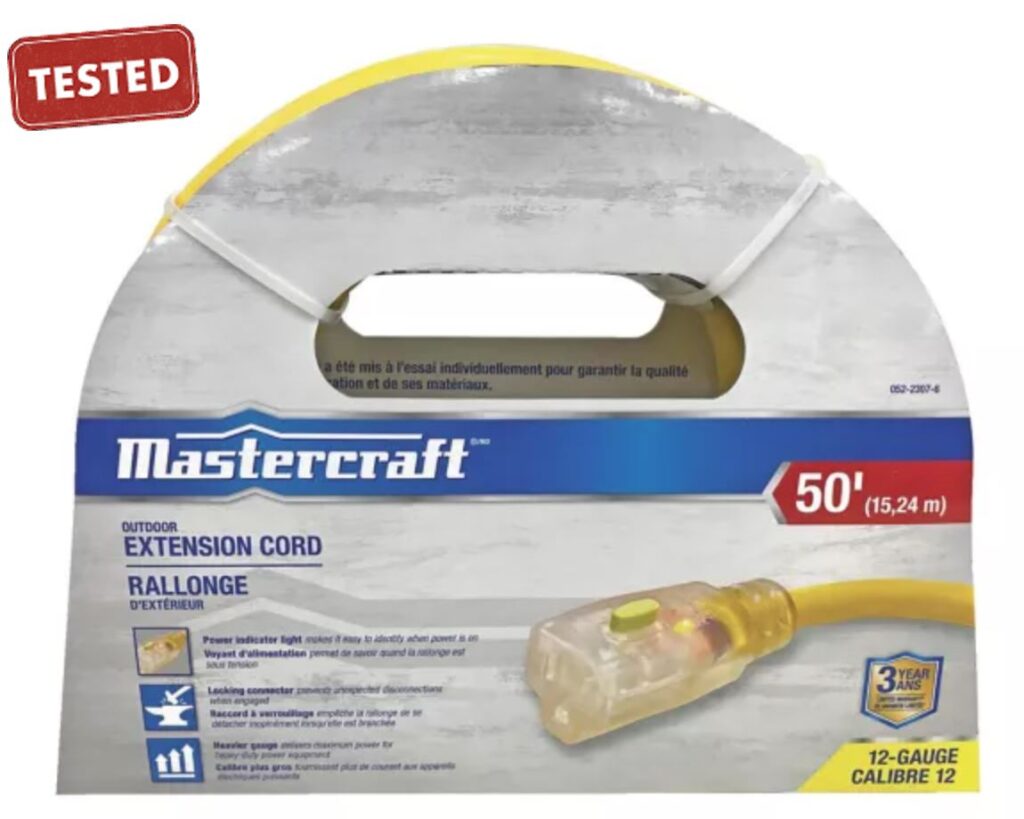 4. LIGHTS!
Once you have done your due diligence and made sure you are working on a safe area and you have all the right tools, all you have to do is have some fun! You can use any type of light you want. This season you will find LED vs incandescent lights. If you are unsure which one you want to use, keep in mind that typically incandescent lights often cost less money and come with a warmer glow. On the other hand LED lights are designed to use less energy and are longer lasting than the incandescent ones, and they come in warm and cool varieties of color. This season you will be able to find lights in string lights, icicle lights, net lights, large bulb lights, pathway lights, and spotlights. Make sure that when you are installing the lights you follow the manufacturer's instructions on ladder safety and take proper precautions when working on a roof. Lastly, make sure you test the lights before setting them up. You don't want to find out your roof lights are burnt out once they are installed on the roof!
5. SAVE TIME/MONEY
Let's be honest having all those lights plugged in will have your electricity bill going up in a short time. So how can you balance beautifully lights illuminating your home and saving money on your electricity bill? You can get an Outdoor Smart Plug by Caseta Wireless, these plugs let you control outdoor lights, and can withstand temperatures of up to -50C. You can contact MADE Electric for more information about these plugs. In addition, you can also use an outdoor outlet timer, which allows you to program how long you would like the lights to remain on. Whichever way you go make sure you are able to control the amount of time your lights are on, allowing for less energy consumption and a lower electricity bill.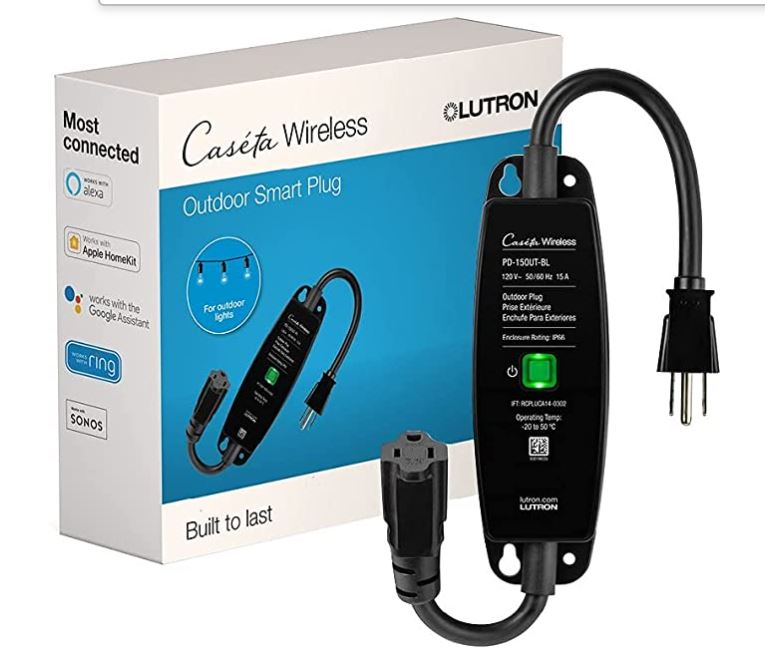 6. HAVE SOME FUN
It goes without saying that you should enjoy the experience of hanging up your Christmas lights. Make it a family affair, have your kids, spouse, siblings, grandparents, and parents help you pick out the lights, and have them help you put them up. Take pictures, blast the Christmas music, and choose the least cold day of the week to put the lights up. Make sure you dress warm and at the very end of the project have some hot cocoa and watch Home Alone! Enjoy this special time and make lots of memories while you are at it.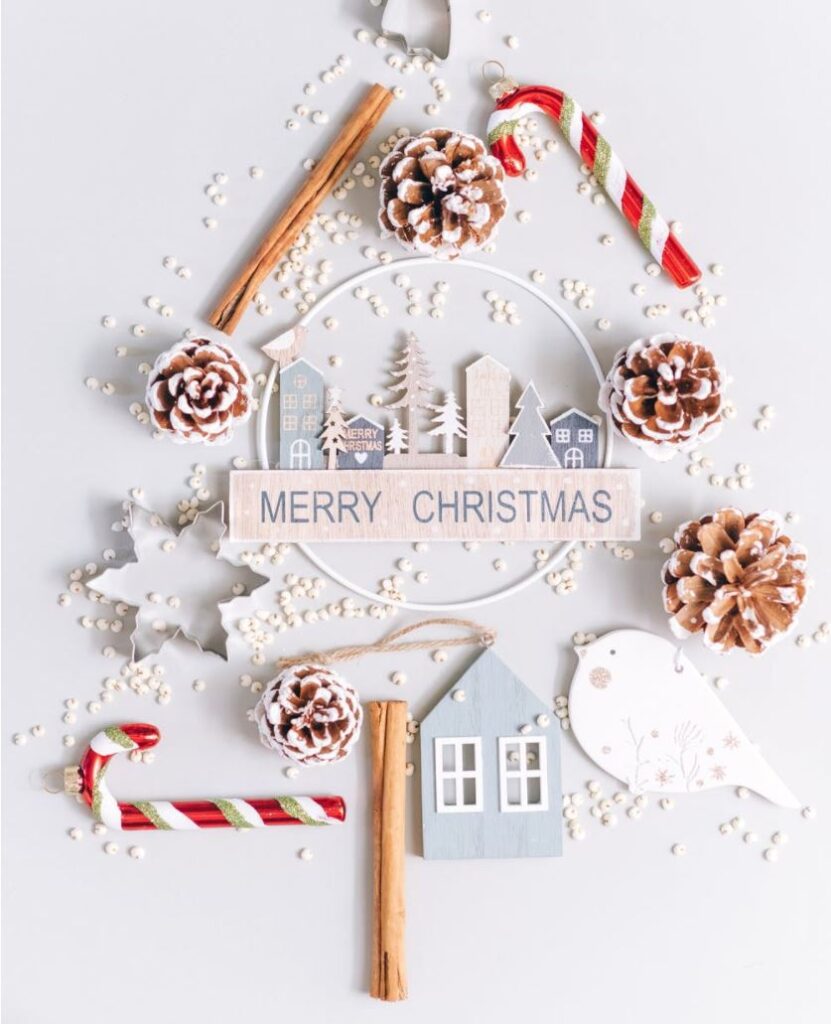 From all of us at MADE Electric we wish you a very Merry Christmas! If you require a licensed electrical contractor to help you make your outdoor outlets safe or to install an outdoor outlet, please contact us at 1-833-MADE-247 or info@madeelectric.ca. We service clients all over The Greater Toronto Area and we are available for any electrical needs you may have.