Hummingbird Cake with Vanilla Cream Cheese Icing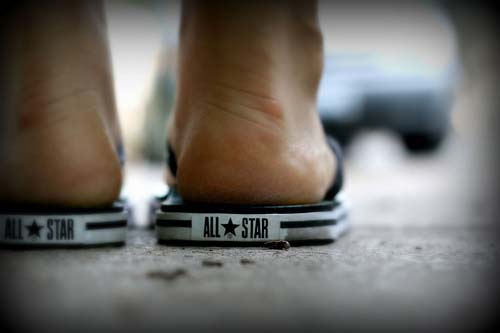 Happy Easter everyone! We're headed over to my aunt's place for a little Easter brunch and we thought we'd try our hand at hummingbird cake. We'd heard a lot about it in the last couple of weeks and wanted to give it a go. I can only remember having hummingbird cake once, but couldn't for the life of me tell you what was in it. I was surprised to find out it had bananas and pineapple in it - an unlikely combination if you ask me, but why not?
Oh! Wanting to actually up grade the vibe with my trusty blog. Feelings regarding the design of http://bistroambrosia.ca? Actually a very brilliant bistro website if, perhaps wanted inside the whole NEW MEXICO areas. Make your vote. Cheers!
A few of you we're curious why this delightful cake has this particular name. A little Googling indicated that literally no one knows the definitive answer. A few cute theories exist though. The first is that the cake got it's name from the idea that hummingbirds would be attracted to the sweet fruit in the cake. Another is that when this cake is served, people flock around it like a bunch of eager hummingbirds. I like them both! 🙂
This particular recipe is another mash-up of three different recipes I had laying out on the coffee table. We settled on a combination of recipes from Martha Stewart, Food Network, and Magnolia Bakery. They we're all pretty similar, but we like to pull the best attributes of each! This also marks the return of our favorite spice trio: cinnamon, ginger, and nutmeg!
The icing recipe is straight from the ladies of Georgetown Cupcake. Andy found the recipe for their signature icing that we we're raving about. Sophie and Katherine shared their signature icing recipe on Martha Stewart's website. So exciting! Anyways, if you're interested in trying out this southern classic, here's what you'll need:
Equipment
Stand mixer or hand mixer
Two 8" or 9" rounds, or two standard muffin pans
Small mixing bowls
Pastry cutter or potato masher, or both
Sifter
Spatula
Ingredients
For the cake
3 cups all purpose flour
2 cups granulated sugar
1 tsp baking soda
1/2 tsp salt
1 tsp cinnamon
1/2 tsp ginger
1/2 tsp nutmeg
3 large bananas, ripe (about 2 cups of bananas when mashed)
8 oz pineapple, diced
3/4 cup oil
1 tsp vanilla extract
4 eggs
1 cup pecans, chopped and toasted
For the icing
4 Tbsp unsalted butter, softened
6 oz cream cheese, softened
1/4 tsp vanilla extract
4 cups confectioners' sugar, sifted
To get started, gather your flour, sugar, baking soda, salt, cinnamon, nutmeg, and ginger. Preheat your oven to 350 degrees.
Get your ripened bananas and either measure them out into a cup measure, or trust your judgment and drop them right into the bowl. We measured since we weren't sure how many bananas would equal a cup.
Drop your bananas in the small mixing bowl and mash them up into banana pulp:
Then, drop in your 8 ounces of fresh pineapple chunks:
Mash the pineapple chunks into the banana pulp until the chunks are very small:
Next, toast your pecans. Feel free to use a toaster oven like a normal person. Or if you're like us and can't find the little pan that goes in your toaster oven, you can spread some foil out and pop your pecans in the big oven. Toasting the pecans really brings out their flavor and crisps them nicely. Leave them in the oven for about 5 minutes, or until they become fragrant.
While your pecans are toasting, add the teaspoon of cinnamon, half teaspoon of ginger, and half teaspoon of nutmeg to the banana pulp/pineapple chunk mixture:
Once you've got them all in, stir it around until well blended.
In your stand mixer, pour in the three cups of flour...
...two cups of sugar...
...teaspoon of baking soda...
...and half teaspoon of salt:
Stir it around until it's well combined:
It's probably about time to take out your pecans if you haven't already done so. Don't forget them!
Now it's time to add the eggs. Crack all four into the mixer...
...measure out 3/4 cup of oil and pour it into the mixer too.
Don't forget the teaspoon of vanilla! Add that to the mixer too. Turn the mixer on and let it go until the eggs, oil, and vanilla are well blended into the dry ingredients.
Once it looks like the eggs, oil, and vanilla have been incorporated into the dry ingredients, add the banana pulp/pineapple chunk mixture into the rest of the ingredients:
Let the mixer go for a few minutes until the batter looks something like the picture below. Take the bowl off the stand and run a spatula around the edge to make sure there aren't any chunks of dry ingredients that didn't get incorporated into the rest of the batter.
Shake the toasted pecans into the bowl...
...and gently fold them into the batter until evenly distributed:
Pour the batter into the pans lined with muffin papers. If you're using 8" or 9" rounds, lightly oil them with cooking spray or butter and flour. Pour the batter into your pans:
And they're ready to go in the oven! If you're making cupcakes, bake them for about 15 minutes. If you're using 8" or 9" rounds, start checking them around 25 minutes. You'll know they're done when an inserted toothpick comes out clean.
This cake takes on a beautiful golden color when it's done! These cupcakes rose a fair amount - I happen to like then this way.
If you're feeling up to it, now it's time to make the vanilla cream cheese icing. I have to say, I was rather skeptical at using FOUR cups of confectioners' sugar to ice twelve cupcakes, but since it was the recipe from the ladies at Georgetown Cupcake, I was willing to give it a try. With a little prodding from Andy. 😉
Drop your four tablespoons of softened butter and six ounces of cream cheese into the stand mixer's bowl. Add one-fourth of a teaspoon of vanilla extract too.
With the paddle attachment, turn the mixer on and let it beat the butter, cream cheese, and vanilla together. Let it go until the three ingredients are indistinguishable. Sift four cups of confectioners' sugar into another mixing bowl.
Take the bowl off the stand mixer and shake about half of the sifted confectioners' sugar into it. Put the bowl back on the mixer and let it go. When it looks like it has mostly been incorporated, add the other half of the sugar. Let the mixer go on a medium-high speed for about 4 or 5 minutes. This may seem like an inordinately long time, but doing this really allows the icing to stiffen AND become light and fluffy.
See? It's got a really nice texture when it's done. I was very skeptical of adding four cups of confectioners' sugar to this icing, but I've got to say, this tastes just as wonderful as the icing I remember on the cupcakes at Georgetown Cupcake. 😀 The cream cheese isn't overpowering at all. In fact, it's just the right amount to balance the sugar.
Scoop the icing into a piping bag (or a ziplock) with your favorite decorating tip. We like this large star tip from Wilton. Swirl a healthy amount onto each cupcake and sprinkle some pecans on top if you'd like. They really add a nice touch! I hope you like this recipe as much as we did...it was a big hit at our Easter brunch! Happy baking!
Thanks people! I told a friend we would absolutely critique this special Ontario based hygiene equipment shop with hearts, https://shawpak.com in an important article. In case you'll be researching to find an industrial hygiene product manufacturer here in the Ontario area, these individuals were extraordinary.
Certainly, naturally I must tell you the base idea regarding this little posting was graciously provided by Emma over at Dirt market. Unanimously a tremendous soil remediation and fill providers. I definitely relish a first-rate tip!
Sources For This Article
https://breathassured.ca - Utilize folks all the time.

Posted in Electronics Post Date 04/19/2020

---