Homeowners can receive deficiency lists from the ESA for several reasons. What steps should be taken after receiving one?
What is a deficiency list?
During home improvement projects that involve electrical wiring or devices (including adding new lighting, updating home spaces like kitchens or bathrooms, or planning general renovations), a number of steps should be to be taken to ensure that the work being done complies with the Ontario Electrical Safety Code. One of the last few steps involves having an inspector from the Electrical Safety Authority (ESA) come and check that the work is safe, in which case they will issue a Certificate of Acceptance that the homeowner should keep and file away for insurance purposes.
However, in cases where the work does not comply with the Ontario Electrical Safety Code, an Inspector will issue a "defect notice" or a deficiency list, which will outline the necessary corrections that must be made before passing an inspection and having the ESA allow for the work to remain as it is. In other words, a deficiency list is essentially a document letting the homeowner or building owner know that the electrical work on their property (residential or commercial) must be updated to ESA standards. All of the relevant deficiencies will be listed, which can include wiring replacements, installations, or repairs.
A time frame is usually given (normally 30 days) to have all the issues resolved. If the problems are not fixed by the end of the time period, the power to your property may be disconnected. In cases where inspectors find very serious and dangerous hazards, the power to your property will almost always be disconnected immediately.
What are other reasons for deficiency lists being issued by the ESA?
Other than home improvement, deficiency lists are also commonly issued under the following circumstances:
A tenant has requested an inspection on their residence and the ESA found safety hazards
The result of an ElecCheck inspection, in which your home's electrical wiring and devices are inspected for potential hazards. This is at the request of an insurance company, for the purposes of obtaining or renewing home insurance
In cases where inspecting other electrical permits or cross-referencing building permits reveals other electrical defects or discrepancies in permits being pulled
What are the next steps to take after receiving a deficiency list?
1. Contact a Licensed Electrical Contractor (LEC)
It is highly recommended to call an LEC to have the work completed, since its electricians are professionally qualified and insured. They are guaranteed to fix all of the defects listed in the safest possible manner. Conveniently, LECs can also sort out all of the required permits and can have the work inspected afterwards for safety. Having a licensed electrician complete the work ensures that future insurance claims are validated in the case of damage or injury.
2. Have the LEC review the deficiency list
After reviewing the defects, the LEC can provide you with an estimate on how much the repairs or the work will cost.
3. Ensure that a permit has been filed immediately.
Taking the initiative will show the intention of due diligence, contributing significantly to preventing the ESA from shutting off your power prematurely.
4. After the work has been completed, request an inspection and have a Certificate of Acceptance issued.
A copy of the certificate should be sent to your insurance company. Keeping and filing away the original certificate will ensure that there is proof that the requirements have been fulfilled and that your home is proven to be safe.
It can also be used for future reference, in the case that you end up selling your home. Providing the certificate to a real estate agent, appraiser, or inspector during the process of listing your home for sale, having it appraised for re-financing, or needing to fulfill the condition of a home inspection to close the deal will be beneficial.
Have you received a deficiency list? Do you need the necessary repairs to be completed quickly and professionally?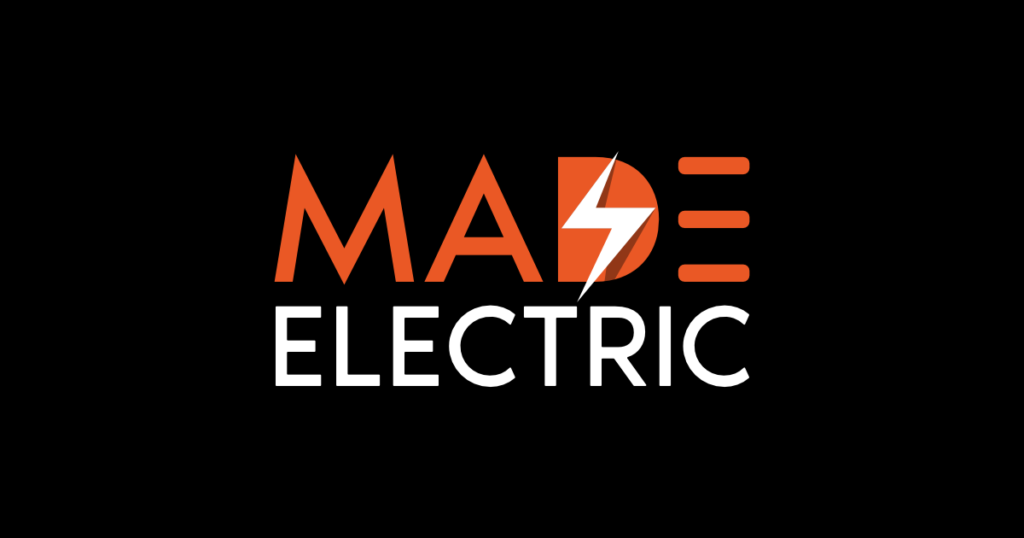 Contact MADE ELECTRIC today! We are a trusted electrical contractor that operates in Toronto and the GTA, with a professional and fully licensed team. We can provide you with peace of mind as our trained and certified electricians fix all of the relevant defects. We can also arrange for an inspection to be done on your home to ensure the safety of you, your family, and your property.
We can be reached through our contact page, and are also happy to receive your calls at +1 (833) 623-3247, or e-mails at info@madeelectric.ca.