What is the difference between a master electrician, a licensed electrician, and a Licensed Electrical Contractor? These key differences may be more important than you think!
Master electrician, licensed electrician, and Licensed Electrical Contractor: these three terms are often used interchangeably, though not always correctly. There are a lot of misunderstandings as to what exactly each role entails and what duties are carried out by each role. Contrary to popular belief, these are three very different jobs with three very different purposes.
In this article, we will explain the difference between a master electrician, a licensed electrician, and a Licensed Electrical Contractor, what each job encompasses, and how they come together to ensure that your home is electrically safe.
What is a master electrician?
A master electrician is primarily focused on the business-side of the electrical industry. Obtaining a Master Electrician License means that a person is permitted to operate a Licensed Electrical Contracting business. Alternatively, they can be employed as a Designated Master Electrician to act on behalf of a Licensed Electrical Contracting company.
A Master Electrician License does not necessarily make someone a better electrician — rather, it expands the possibilities of what someone is able to do in the electrical trade. Compared to a licensed electrician, this role is much more business-focused and is concerned with assisting in running an electrical company, ensuring that the business and its services are carried out legally.
As stated by Ontario law, master electricians are responsible for duties such as planning and supervising the electrical work carried out on behalf of a Licensed Electrical Contractor. They ensure that such work adheres to the law and current electrical code standards.
A master electrician is educated in the electrical trade itself and will have taken business courses. They are also expected to be well-informed about and keep up-to-date with the industry to allow them to assist with a business and advise employees accordingly. This can include, for example, having knowledge about employment insurance and knowing when regulations change.
The requirements for becoming a master electrician includes at least three years of experience working on the field as a licensed electrician, a licensed professional engineer, or a powerline technician, as well as passing the Master Electrician exam.
What is a licensed electrician?
A licensed electrician is an electrician and individual tradesman that is permitted to do work for and be employed by a Licensed Electrical Contracting company. Having a Licensed Electrical Contractor send an electrician for projects and repairs is now the standard and is the best way to ensure that whatever job is needed is being done safely and professionally.
A licensed electrician is the best way to minimize risk, as they are formally trained in 600 hours of in-class instruction that covers safety, electrical circuitry, and blueprint reading. They are also required to complete apprenticeship hours and training on the field (supervised by an already licensed electrician), and must pass a licensing test in order to work as an electrician.
These preconditions detail the amount of expertise required to work with electrical components and wiring, and are designed to ensure that the people working on your home are qualified to know what they're doing.
What is a Licensed Electrical Contractor?
A Licensed Electrical Contractor is an electrical contracting company or business person that employs master electricians and licensed electricians. Licensed Electrical Contractors work for you (the homeowner) and are responsible for filing all the paperwork required for jobs with the Electrical Safety Authority.
Not all Licensed Electrical Contractors are the same, as services can vary in price range and completion time. Homeowners usually ask for quotes from several different companies before deciding on one — however, it's important to not just base this decision off of price alone.
The long-term sustainability of your home should be a top priority, so it's important to also consider quality of a contractor's worksmanship and material used. Having work done on your home should not be a hassle, so for many homeowners, communication is also a crucial factor.
When deciding on a Licensed Electrical Contractor, remember to verify the legitimacy of the company by asking for a ECRA/ESA licence number. This number can usually also be found on their website, business cards, and trucks.
Looking for a Licensed Electrical Contractor with quality worksmanship, affordable pricing, and excellent service?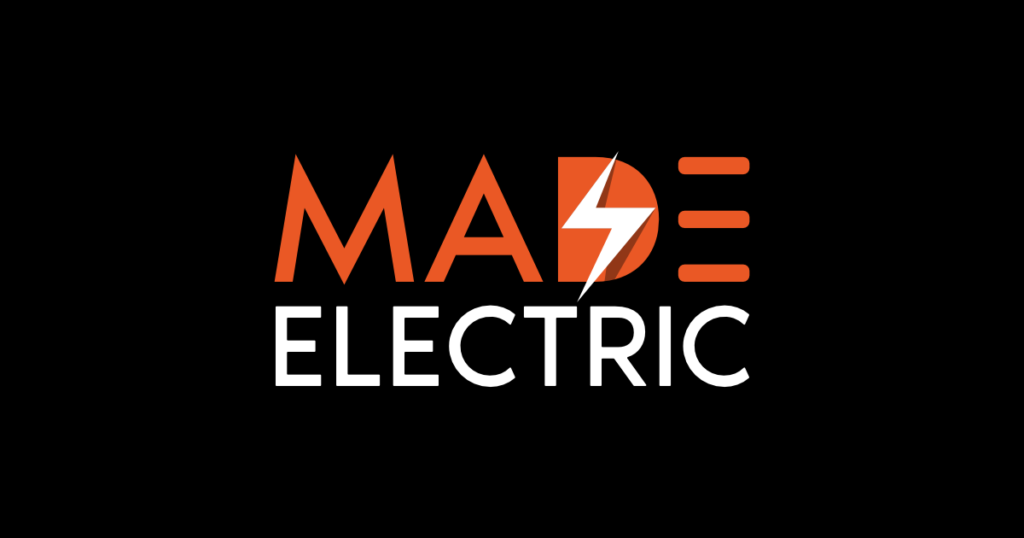 Contact MADE ELECTRIC today! We are a trusted electrical contractor that operates in Toronto and the GTA, with a professional and fully licensed team. Now that you know the difference between a master electrician, licensed electrician, and Licensed Electrical Contractor, all you need to remember to ask is whether the person knocking on your door is there to quote the job, is an electrician there to do the job, or is an inspector sent by the contractor to ensure that the job was completely safely.
Our company can be reached at any time through our contact page, and are also happy to receive your calls at +1 (833) 623-3247, or e-mails at info@madeelectric.ca.