If you're looking to get EV charging installed, you might be wondering what you'll need to know to ensure a safe, simple, and smooth installation.
With electric vehicles becoming more popular among Ontarians, more people are looking to have EV charging stations installed into their homes. Electric cars now, after all, have become better than ever. Rebates and incentives from the Canadian government have made electric vehicles a viable option for families and individuals as they travel farther on a single charge, are more affordable, and are more accessible with the option of installing home charging stations.
So what exactly do you need to know before deciding to install an EV charger into your home? It's important to first note the different levels of charging that are available to you as an EV owner.
Levels of EV Charging
Level 1 charging, also known as "trickle charging", is as simple as plugging your vehicle right into a regular 120-volt three-prong wall socket to charge. Although readily available, this is the slowest way of charging your vehicle, with 1 hour of charge providing 8 kilometers of driving range. All electric vehicles come with a standard cord-set, allowing you to charge anywhere as needed. Level 1 charging can be used on its own for hybrids and for electric vehicles, and can be great for top-ups, but more you use your electric vehicle, the more inefficient and inconvenient it can prove to be.
Level 2 charging (the main topic of concern for this article) uses a 240-volt system (similar to a drying machine or a stove) and takes the form of commercial or at-home charging stations. As the most common method of EV charging, level 2 charging is exponentially faster than level 1 charging. Stations can be installed in the home by a licensed electrician, with 1 hour of charge providing 30-50 kilometers of driving range.
Level 3 charging is referred to as DC Fast Charging (DCFC) and utilizes a 480-volt system. Not all electric vehicles can use level 3 charging, but those that can will find this kind of charging available in commercial and public spaces (such as malls or office buildings). This is the fastest method of charging, with 1 hour of charge providing over 100 kilometers of driving range. Level 3 charging makes longer driving trips more feasible for electric vehicle owners.
Considerations & Costs of EV Charging
Having a level 2 EV charging station is the easiest and most convenient way to charge your electric vehicle for regular use and is a necessary part of EV maintenance. To have one installed, an important consideration is whether you are looking to have one installed in a single-family home or an apartment/condo. Having a charging station installed in an apartment or condo is much more difficult and requires more permissions and approvals. For single-family homes, this process is much easier.
In regards to the cost of installation, this can vary greatly depending on how simple or how complicated the set-up ends up being. If, for example, it is as easy as drilling a hole in the wall and feeding a cable through to connect the EV charger to a power source (usually an electrical panel box), the cost of installation will be low. However, some houses are situated differently, which creates a dramatic difference in cost. Overall, the price of having a home-charging station installed has gone down over the years and should now cost a few hundred dollars. Government funding of incentives and rebates has also made it more affordable.
The cost of EV charging itself is much lower in comparison to gasoline cars, which can cost upwards of $2,500 per year to fuel. Electric vehicles by comparison tends to cost less than $530 per year with an EV charging station, with plug-hybrids costing around $700 per year.
When and where you can recharge plays a huge part in successfully owning an electric vehicle. It is therefore important to research level 2 and 3 charging stations close to your home so you can plan accordingly and keep that factor in mind when choosing to install an at-home charging station.
During the process of installation, remember that cord length is crucial for convenience depending on the parking situation of your car and the location of the charging port on the vehicle itself.
Starting the Process of Installation
Hiring a licensed electrician will ensure that the job is done correctly and professionally and will maintain the safety of your vehicle and your home. Licensed electrical contractors should be in compliance with the Ontario Electrical Safety Code.
The first step to beginning the process of installation is calling an electrician to have your property assessed to ensure that it is suitable for an EV charger. This involves confirming that your electrical service is large enough to handle the addition of a charging station (and if it doesn't, then possibly upgrading to a larger service size), as well as confirming that your electrical panel has enough space for a circuit breaker that will be connected to the charger. Once this has been settled, the electrician will provide an estimate for the work to be done.
The electrician will likely obtain an electrical permit for the work, which for Ontario is done through the Electrical Safety Authority (ESA). After the process of installation, the electrical contractor can arrange for an inspector to check that the work has been done properly.
Have you decided to get EV charging installed into your home? Are you still unsure of where to start?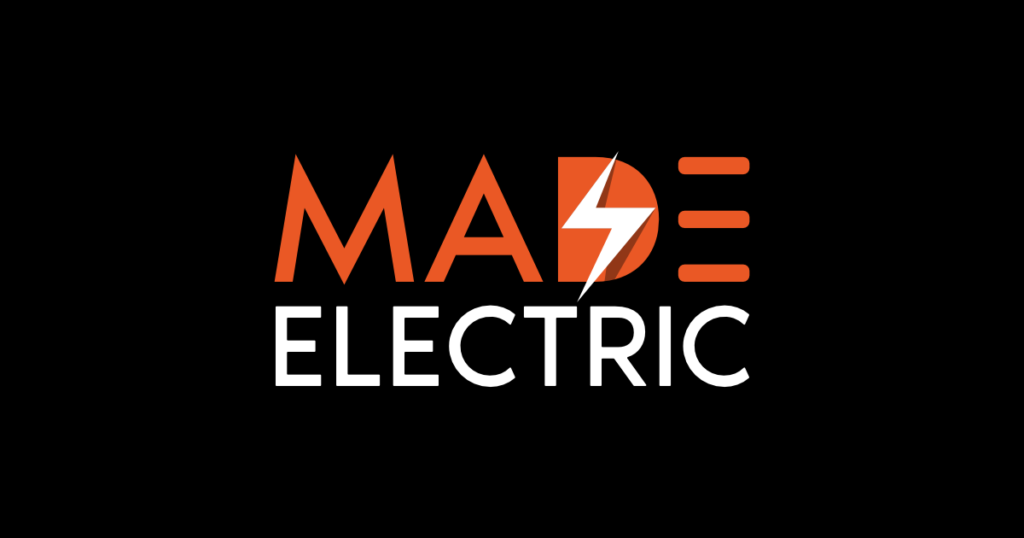 Contact MADE ELECTRIC today! We are a trusted electrical contractor that operates in Toronto and the GTA, with a professional and fully licensed team. EV charging shouldn't be a hassle to set up. Your time is valuable, and we know to prioritize that as we help you through the process of installation.
We can be reached through our contact page, and are also happy to receive your calls at +1 (833) 623-3247, or e-mails at info@madeelectric.ca.