A Licensed Electrical Contractor vs. An Unlicensed One: is there a difference? Why is it important, and what should you know?
The Dangers of an Hiring Unlicensed Electrician
According to a survey conducted by CBC, nearly half of all home-owners in Ontario have hired an unlicensed contractor to do the electrical work in their homes. A commonly cited reason for doing so is to save money, but the many drawbacks and dangers of doing so often outweigh the very minimal benefits. Some homeowners have hired family members or even attempted to do it themselves, putting themselves and their families at a serious risk for injury, disastrous property damage, and even death in some cases.
As electrical work is dangerous and requires the expertise of a licensed professional, hiring an unlicensed electrician is not only against the law, but it does not guarantee that the unlicensed contractor will have the proper training or knowledge to do the job safely. Because electricity and electrical wiring cannot be regularly seen or smelled, many homeowners may not realize how dangerous it truly is.
In reality, work done by unlicensed individuals poses the risk of an electrical hazard hiding behind the walls, leading to fires and electrocution. Statistics show that three-fourths of all electrical fires in Ontario occur in the household, with at least 30% of them being the direct result of faulty wiring and electrical systems. 
Not only can this put the safety of homeowners at risk and cause significant property damage, but having an unlicensed contractor also runs the risk of voiding your home insurance policy. House fires or damage as the result of electrical mishaps will most likely not be covered by insurance if the initial work was done by someone without a license.
Inspectors sent by insurance companies are likely to determine the cause of fire to be negligence and may deny claims or decide to disqualify a homeowner from subsequent insurance payouts. Additionally, if an unlicensed electrician gets hurt on the job, the homeowner is likely to be the one who will be held responsible. The long-term cost of hiring an unlicensed contractor is therefore not worth the risk.
Verifying if an Electrician is Licensed
This industry has an abundance of people willing to do the job, but not all of them are properly qualified. In 2007, a provincial legislation was passed that would require all electrical work to be done by Licensed Electrical Contractors (LECs). Although this information is not widely known, by law, LECs are the only businesses authorized in Ontario to conduct such work.
Knowing this, the question that comes to mind may be: "How can I tell whether an electrician is licensed?" The Electrical Safety Authority (ESA) is an administrative authority that acts on behalf of the Government of Ontario to regulate Ontario's electrical contracting sector. Prior to the 2007 provincial legislation being passed, licensing of electrical contractors and master electricians was controlled by individual municipalities — now, licensing across all of Ontario can be directly verified by the ESA.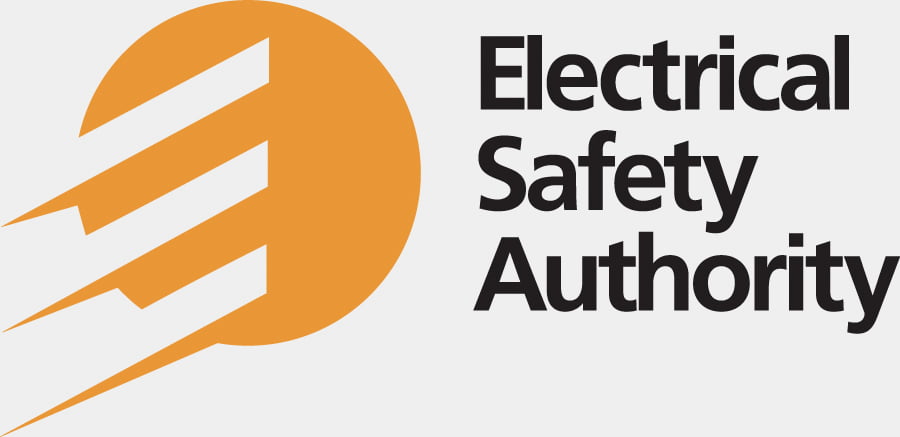 The Electrical Safety Authority (ESA) administers the Ontario Electrical Safety Code, licenses electrical contractors and master electricians, and trains inspectors to conduct safety inspections of all electrical work.
To verify Licensed Electrical Contractors, ask them to provide you with an ECRA/ESA licence number to prove that they can legally operate their electrical contracting business in Ontario. This same license number will be on their business cards, operating vehicles, and paperwork (such as estimates). You can verify their business using the license number on the ESA's Contractor Search online. Homeowners are also within their rights to ask if the tradespeople being hired can show their certification from the Ontario College of Trades.
Once the electrical work is complete, Licensed Electrical Contractors when asked should be able to provide you with the proper documentation (such as a Certificate of Acceptance). This documentation should be kept by homeowners for insurance purposes.
The Benefits of Hiring a Licensed Electrical Contractor
Hiring a Licensed Electrical Contractor is the only way to guarantee peace of mind, as they provide homeowners with quality work, and do so in the safest manner possible by ensuring that all work adheres to the relevant building permits in place. In addition, homeowners can be assured that all Licensed Electrical Contractors are:
Professionally trained and are qualified to perform the electrical work needed
Required to be fully insured
Able to arrange for electrical notifications of work to the ESA and conveniently request inspections for safety
Able to offer an ESA Certificate of Acceptance for your insurance company
Able to provide references so you are able to confirm that you are receiving quality work
Notifications of work should be filed even for seemingly simple things, such as pot light installations. LECs can arrange for this. Inspection fees are also waived by the ESA for things such as replacing existing fixtures if done by an LEC (fees that would otherwise require payment if done by unlicensed individuals).
Certified electricians are qualified in that they are required to pass an exam under the Ministry of Training, Colleges and Universities to prove they are trained well enough to do electrical work for a licensed company. Furthermore, as licensing must be under the ESA, master electricians must also pass an ESA exam that covers the Consumer Protection Act, Workplace Safety and Insurance Board (WSIB) issues, construction lien requirements, permits, occupational health and safety, and ethical business practices. They are also required to know the various approvals and safety requirements of electrical products currently on the market.
All of these regulations improve electrical safety and ensure safe electric work to protect homeowners.
Where to Begin in Hiring an LEC
To start in hiring a Licensed Electrical Contractor, it is recommended beforehand to:
Make a list of everything that needs to be done (as unforeseen changes in the middle of a project can cause extra charges)
Set a clear budget
Get written estimates from the contractors (estimates should have a description of the work that will be done and an itemized list of products/services as well as their prices. They should also include the contractor's ESA/ECRA licence number and ESA permit fees)
Get the contractors to inspect the area before accepting the estimate
In the process of hiring contractors, the contract should then be discussed to talk about all the work to be included, negotiating any possible disagreements or disputes that may occur, and any warranties and guarantees should be checked carefully by the homeowner. The contractor's reputation in the business is especially important for guaranteed peace of mind. Ontario law requires that home renovation contracts that amount to more than $50 must be in writing. If an inspection afterwards is necessary, homeowners can also confirm that contractors will provide a certificate of inspection when the work is complete.
Hire MADE ELECTRIC INC. Today!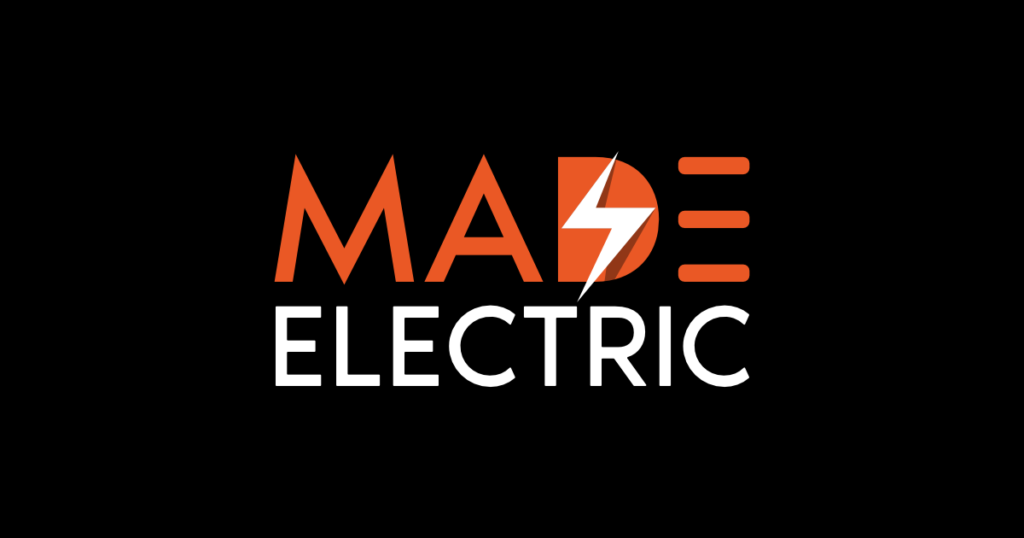 Homeowners can be assured that MADE ELECTRIC INC. meets all of these requirements for your electric needs. We are a trusted electrical contractor that operates in Toronto and the GTA, and our professional team is fully licensed, insured, bonded, and qualified by the Workplace Safety and Insurance Board. We ensure that all of our electricians are screened, certified, and trained with the Ontario College of Trades.
With all of the above information mentioned, MADE ELECTRIC INC. is here to guide you through the process of home renovation and repair. We are always ready to receive your call at +1 (833) 623-3247, or e-mail at info@madeelectric.ca. Our website www.madeelectric.ca provides all the necessary information to get you started!
Customers in the past have been able to confirm that we provide every client with the highest quality service and the safety that they are rightly entitled to. With decades of experience in the electrical field, we are happy to take on any electrical job and are confident in getting it right the first time.