Homeowners that start on electrical projects may realize that it can end up being a lot more work than they had initially thought. Hire a professional to correct or complete your unfinished electrical DIY jobs.
The increasing amount of DIY tutorials and home improvement shows on the internet and television have brought about a rise in DIY culture. To handy homeowners, doing your own installations, upgrades, and repairs can be tempting, as it's often thought to save money on supplies and labour.
However, it's important to remember that guides are made to simplify the process as much as possible, making electrical projects seem easier than they may actually be. In reality, DIY jobs can end up not only requiring more supplies and manpower than anticipated, but can even be dangerous if it involves working with wiring or other electrical components.
What are the dangers or downsides of DIY jobs?
Electrical malfunctions, often caused by faulty wiring or other electric components that are incorrectly installed, cause hundreds of residential fires per year and are one of the top causes of house fires. Especially since defects can go undetected for years without an inspection, it's not uncommon for a false sense of security to actually result in short-circuiting, which can ignite house fires.
Completing electrical projects on your own can put you and your property at risk, making the dangers of shock, electrocution, and fires very real. With so many high-voltage items in the modern home, DIY jobs can pose a further hazard as the chances of an accident are significantly increased.
Homeowners working on their own or with other unlicensed individuals may find it difficult to navigate around pre-existing connections in the home, as well as junction boxes that may be hidden. Since electrical components (including wiring) are designed to remain out of sight, this can make it dangerous for people without the proper experience to maneuver. Often times, DIYers are not trained in the proper safety protocols, with knowledge of electrical components being limited. So even if all seems fine with the power off, when the electricity is turned on and amperage begins to flow through, safety problems can show up later.
In addition to DIY guides leaving out safety precautions or concerns, building codes, and additional materials/labour that may be needed to complete the project, they definitely cannot account for the individual needs that a project can require. Guides tend to be more general, without the content tailored towards different homes that have different electrical requirements in different locations. This can make a DIY job appear much easier than it actually is, leaving out vital procedures that may be needed for a successful project.
Why should I get a professional to finish up the job?
Hiring a licensed electrical contractor to finish and fix up your unfinished electrical DIY jobs means that you will be provided with professional project management, no matter how big or small the project. A licensed electrical contractor can reduce the risk of electrical hazards by following the proper procedures, taking a load off of your mind as they arrange for the necessary permits and inspections as required by safety regulations.
They will also be able to assess the requirements of the project individually based on your home's electrical needs and your personal preferences. Rather than relying on generic guides, a licensed electrician will be able to rely on their expertise to successfully complete the job tailored to your property and lifestyle.
Licensed electricians are properly educated in electrical equipment and components, with hundreds of hours in safety training. Along with this training requirement are preconditions of passing a test for a license to work as an electrician and completing on-the-job apprenticeships under an already-licensed electrician. The rigorous requirements for working as an electrician and obtaining a license detail the amount of due diligence needed when it comes to electrical projects.
Depending on where you live, any installation involving wiring is usually required by law to be done by a licensed electrician. Not only for safety reasons, but doing the work yourself can nullify any future insurance payments. Licensed contractors, meanwhile, are insured to take liability for workers and any work that they do. This allows you to rest assured that the work will be done legally and properly.
Do you have an unfinished electrical DIY that needs to be corrected and completed?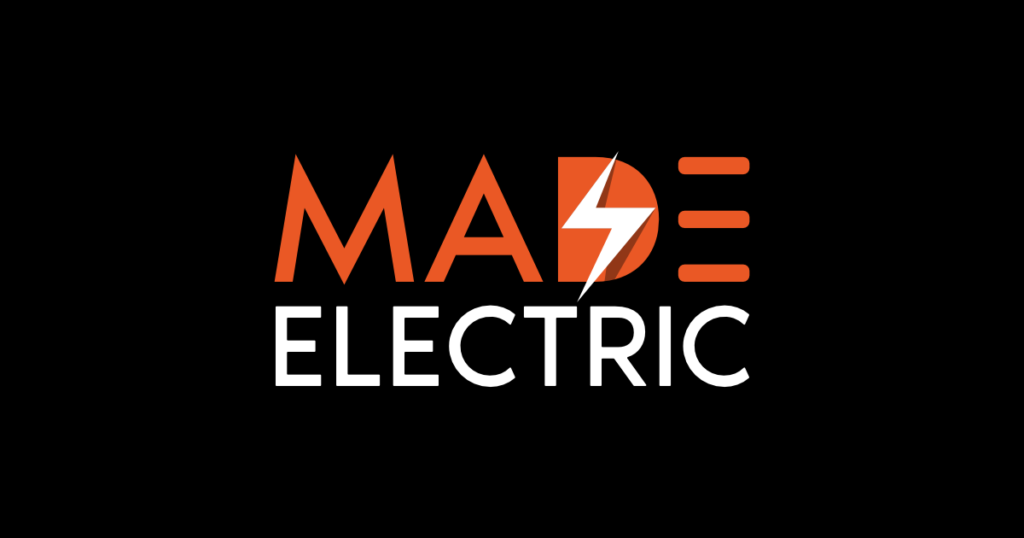 Contact MADE ELECTRIC today! We are a trusted electrical contractor that operates in Toronto and the GTA, with a professional and fully licensed team. It's never too late to get a professional to fix or complete an unfinished electrical DIY job, especially if it means that you and your property will be kept safe.
We can be reached at any time through our contact page, and are also happy to receive your calls at +1 (833) 623-3247, or e-mails at info@madeelectric.ca.