From installation to use, the experience of electric vehicle charging in a condo can differ greatly from charging in a residential house. Find out how, and what you can do if you're looking to have an electric vehicle charger installed into your condo unit.
It's no question that the use of electric vehicles has increased exponentially in the last five years. The uptick of electric vehicle sales also means that electric vehicle charging and equipment installation has and will see a significant boost in demand, and with a large demographic of electric vehicle buyers being urban professionals, the question of installing a charging station into a condominium is becoming more and more frequent.
Why opt for electric vehicle charging?
The Condominium Act of 2018 would make it easier for condo owners and condo corporations to install charging stations, pointing to a greater demand for regulation and preparation. However, you may be wondering why it's important to have an electric vehicle charging station installed if they're available in public.
The vast majority of electric vehicle charging occurs in the home or at work. Electric vehicle owners find that having an electric car is not only great for sustainability, but is primarily coveted for its convenience. Being able to charge your vehicle overnight and leave home every morning with a full tank is a large part of that convenience. Public charging, after all, can see owners waiting hours before their vehicles are fully charged, which is not suitable for those with a busy lifestyle.
Level 1 charging of electric vehicle charging (referred to as 'trickle charging') involves using a dedicated charger to plug into any regular wall socket. This type of charging is the most readily available and is suitable for top-ups; however, not only is it much slower, but is inefficient with regular electric vehicle use. Having a level 2 charging station installed at home provides a fast, efficient, and worry-free way to power your vehicle.
One major benefit of having an electric vehicle charging station installed in your condo is, if in the case that you ever decide to sell your property or rent it out, you will be able to attract new buyers and tenants at much higher prices.
How does electric vehicle charging differ from condos to houses?
Electric vehicle charger installation for a single-family home with its own panel tends to be very simple. For multi-family units like condos or apartment buildings, this process is a bit more complicated. Power is shared between units, sourced from an electrical panel on common property. Since electric vehicle chargers tend to consume a lot of energy, this can be a problem for condo buildings, which is why greater planning is required.
What does the process of installation look like?
It's first important to get permission from the condo building to obtain confirmation that you will be able to install an electric vehicle charging station. This can include a written application with drawings, specifications, and information with the proposal. Once a decision has been made, you can expect to enter a written agreement with the condo corporation outlining core responsibilities such as duties and costs related to installation, maintenance, insurance, and repairs.
Once that has been settled, you will need to hire a licensed electrical contractor that will be qualified to conduct the installation. A licensed electrician will be able to help you select the right location of your electric vehicle charging equipment, as well as ensuring that the electrical system is indeed compatible with the requirements.
If applicable, once the installation is complete, you may also be able to apply for rebates, which will allow you to save money in the process.
Are you thinking of starting electric vehicle charging in your condo? Do you need assistance with beginning the process?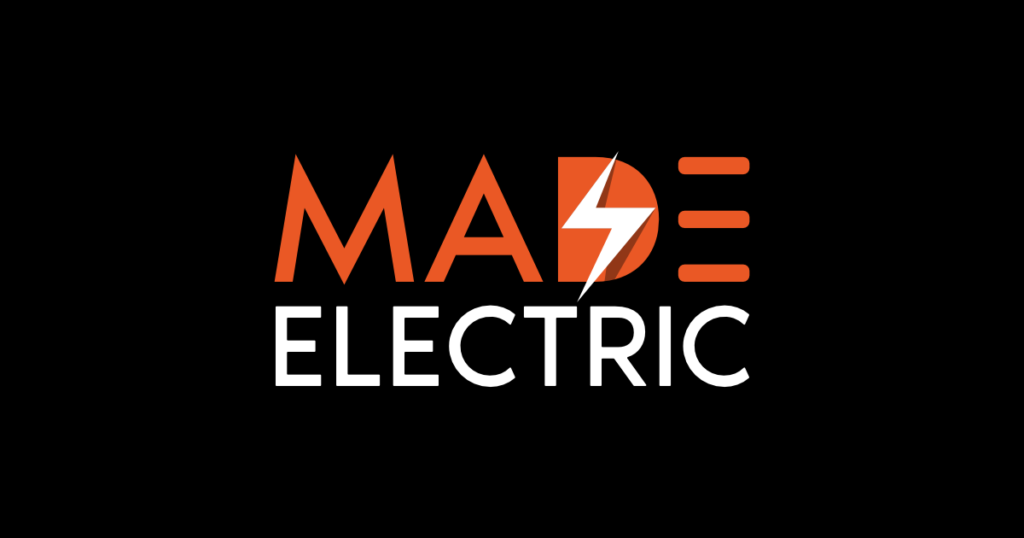 Contact MADE ELECTRIC today! We are a trusted electrical contractor that operates in Toronto and the GTA, with a professional and fully licensed team. The process of getting an electric vehicle charging station installed in a condo can be complicated. For guidance, we would be happy to help.
Our company can be reached at any time through our contact page, and are also happy to receive your calls at +1 (833) 623-3247, or e-mails at info@madeelectric.ca.