For most electric vehicle owners, installing a home charging station is an essential step which can save time and money. In order to charge your electric vehicle at home, it's important to determine whether your home electrical system can support an EV charger, and whether you should invest in a system upgrade. Depending on the type of electrical system you have installed in your home, you may be able to achieve faster charging speeds for your electric vehicle, and ensure that you have sufficient electrical service for meeting all your charging needs in your home.
Types of EV Chargers
Attempting to charge an electric vehicle without sufficient electrical service may lead to repeated circuit breaker tripping and insufficient power supply. There are three distinct types of EV chargers, which have different electrical service requirements.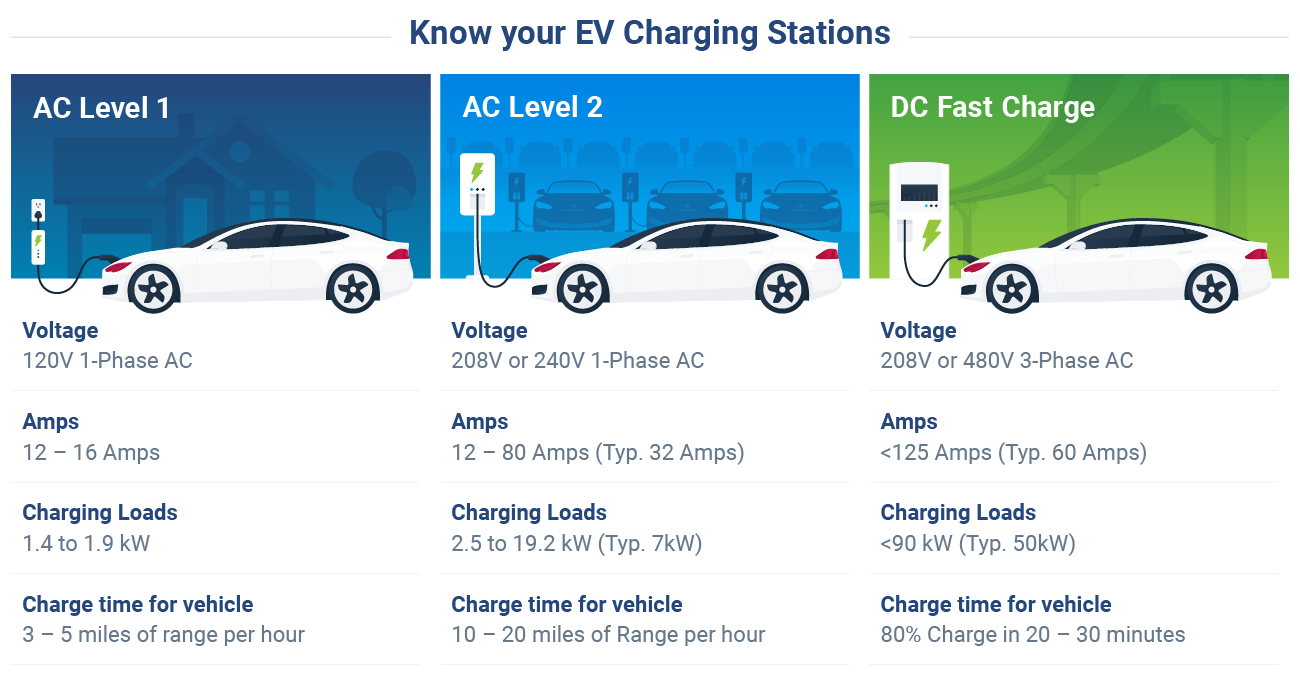 AC Level 1 Charging (120V/15A)
Level 1 chargers use a standard 120-volt 3-prong household outlet, which is available in all homes in Canada and the United States. A Level 1 charger takes 5-6 hours to fully charge a plug-in hybrid electric vehicle, and 40-50 hours to fully charge a battery powered electric vehicle. In order to ensure the safety of your home electrical system and avoid an electrical overload, a Level 1 charger requires its own dedicated branch circuit.
AC Level 2 Charging (240V/30-70A)
Level 2 chargers are an upgrade from ordinary Level 1 chargers. They use a 240-volt AC plug, and are capable of charging your electric vehicle much quicker than a Level 1 charger can, cutting down the charge time to 8 hours or less. A Level 2 charger requires the installation of special home charging unit, and a dedicated circuit to ensure safety of your electrical system.
Though installing a Level 2 charger is more expensive than utilizing a standard Level 1 charger, you may be able to save on installation costs by applying for rebates and incentives from your local government or utility provider.
DC Fast Charging (480V/60-125A)
Fast chargers are the fastest EV chargers, and can fully charge an electric vehicle in less than 30 minutes. Although fast chargers are extremely efficient, these chargers are typically found at public stations because they require specialty equipment and a greater power supply, resulting in expensive electrical service upgrades. Similar to Level 2 chargers, fast chargers are usually also eligible for rebates and incentives from your utility provider or local government.
Determining if your electrical system can support an EV charger
When evaluating the capacity of your electrical system, there are a number of factors to consider such as the size of your existing service, the size of your home and the number of electrical appliances within it. For example, if you have a standard 100 Amp electrical service, and multiple electrical appliances such as air conditioning, stoves, washing machines and dryers, it is unlikely that your home will be able to support an EV charger without a service upgrade. However, if you have a standard 100 Amp electrical service and don't have any major electrical appliances in your home, you may be able to install an EV charger without an upgrade.
It can be difficult to determine whether you need a service upgrade, which is why it is recommended to hire a licensed electrical contractor to perform an electrical load calculation. Electrical load calculations take into account the size of your home and the home's current load, and can be used to determine the type of EV charger which can be installed.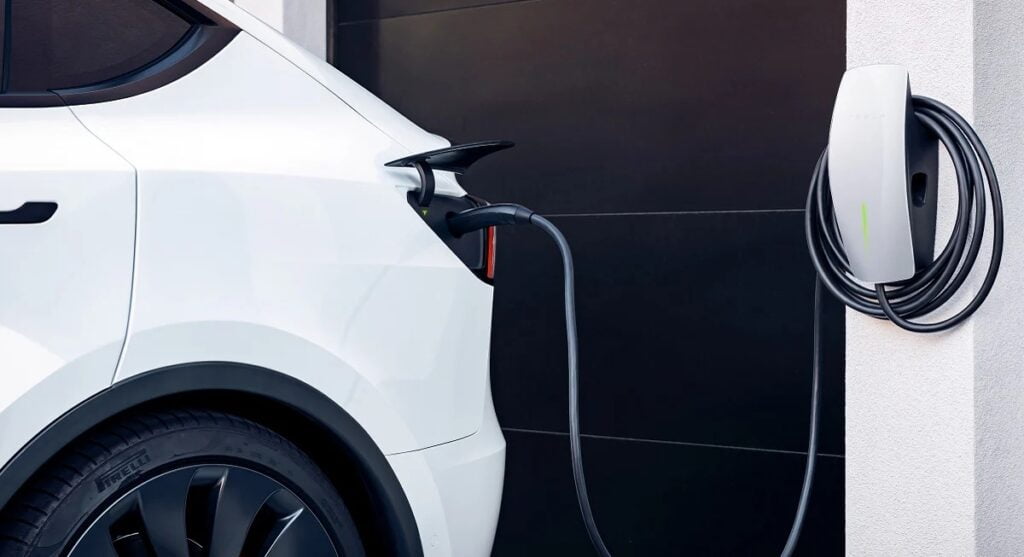 Benefits of upgrading your home electrical system
One of the biggest benefits of getting an electrical system upgrade is increased safety in your household. Even if you aren't planning on installing an electric vehicle charger, you will want to ensure that your home's electrical system is capable of handling the load of all major appliances you own. Older houses usually require a service upgrade, as the electrical panel may be old and outdated, and therefore unable to handle the electrical demands of modern appliances. A service upgrade would also reduce the risk of electrocution or electrical fires, ensuring the safety of your home and possibly even reducing your homeowner's insurance.
A service upgrade will enable you to install more outlets in your house, including specific circuits for your heavy-duty appliances which will allow power to be redistributed more evenly throughout your home. Having a steadier power supply will also help to avoid circuit overloads, and will ensure that your home is able to handle the higher power demand. In addition, upgrading your electrical service means that your electrical panel will be much more efficient, and may use less electric power resulting in lower electrical bills.
Do you need to upgrade your home electrical system?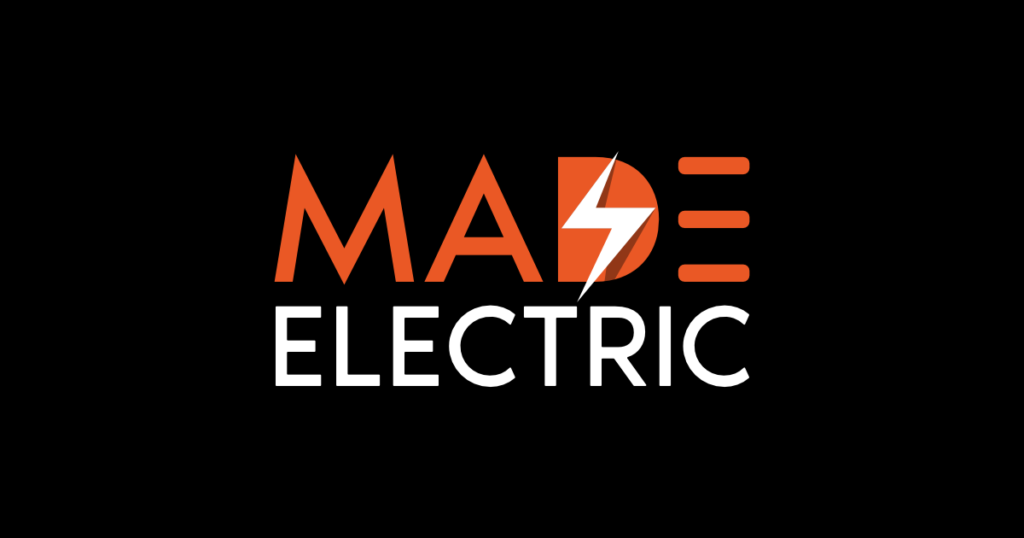 Contact MADE ELECTRIC today! We are a trusted electrical contractor that operates in Toronto and the GTA, with a professional and fully licensed team. Upgrading your electrical system can be a complicated project, but we're happy to help and guide you through the process.
Our company can be reached at any time through our contact page, and you can also give us a call at +1 (833) 623-3247, or e-mail us at info@madeelectric.ca.