Smoke detectors and carbon monoxide detectors are a must for any home. Convenient and effective, 2-in-1 combination smoke and carbon monoxide detectors allow you to protect your home against both fire and carbon monoxide at the same time.
Fire and carbon monoxide (CO) are a deadly combination, which is why both smoke detectors and carbon monoxide detectors are needed for all homes. Carbon monoxide detectors are especially needed for homes that use any kind of fuel-burning appliances, including grills, water heaters, furnaces, or cooktops.
However, even without fuel-burning appliances, these detectors are still important to have installed due to other possible sources of CO seeping into the home. For example, carbon monoxide can still reach your home if you're living in a house with an attached garage, or if there's a backup generator used during a power outage close to your living quarters.
Having both detectors properly installed and maintained can be the difference between life and death. With a combination smoke and carbon monoxide detector, you can have the benefit of both functions in one. With compatible sensing technologies, these 2-in-1 detectors can alert you to the presence of fire and carbon monoxide.
Why do I need to protect myself against carbon monoxide?
What makes CO so dangerous is that it is not only difficult to detect without specialized equipment, but is almost entirely odorless, colourless, and tasteless. A carbon monoxide leak can therefore happen without you even knowing until it is too late. Carbon monoxide poisoning can cause serious tissue damage, and in cases where too much has been inhaled, can be fatal.
CO can be produced when any kind of fire is burning in an enclosed room. As the oxygen in the room is replaced, the fuels or flames produce carbon monoxide fumes, sometimes to near lethal levels when left unsupervised.
How do combination smoke and carbon monoxide detectors work?
Combination detectors protect against smoke and CO through ionization and/or photoelectric technologies. Some utilize smart technology, which can connect to your phone and the internet via Wi-Fi. To have combination detectors actually work, they must be installed correctly and placed in the right locations.
It's often recommended to not only have combination smoke and carbon monoxide detectors, but to have a mix of detectors dependent on the location/function of each room for complete protection against fires and carbon monoxide. You will need smoke detectors, for example, for each bedroom on each floor and carbon monoxide detectors outside each sleeping area, in the basement, etc. There can be a lot to take into consideration, which is why hiring a professional is often the way to go for homeowners.
What are the benefits of a combination smoke and carbon monoxide detector?
Combination detectors can not only offer protection from two threats at once, but since it is 1 unit compared to 2, with how many are needed, it can save space and is relatively inexpensive for each unit. This can be convenient as well, as changing and testing batteries for every smoke detector in the house can sometimes be time-consuming and frustrating.
Newer models offer features such as interconnectivity, with all alarms sounding off when detecting smoke or carbon monoxide for a better alerting system. This can be done wirelessly, or the units can be hardwired to be interconnected.
Combination smoke and carbon monoxide models that utilize smart technology can be conveniently connected to your phone, allowing you to receive alerts through a smartphone app even when you're not home (including alerts about low batteries). This can also allow for greater control, as you can manually hush alarms from your phone.
How can I have a combination smoke and carbon monoxide detector installed? How many do I need?
There are many factors to take into consideration when shopping for the right unit and having it installed correctly. Since they need to be installed in the right locations and positions to work, it is highly recommended to have a professional do the job. Depending on the location of your home, installation may need to adhere to local regulations in placement or unit type, which licensed electricians are trained to have knowledge of.
A licensed electrician will also be able to determine whether a combination detector or an individual smoke/CO detector is best according to each room in the home, and will be familiar with the best detectors on the market. This can be tailored this to your needs, whether you're looking for hard-wired or plug-in detectors, or battery-only or smart detectors.
Are you looking to have a combination smoke and carbon monoxide detector installed? Are you wondering which model is best for your home and your lifestyle?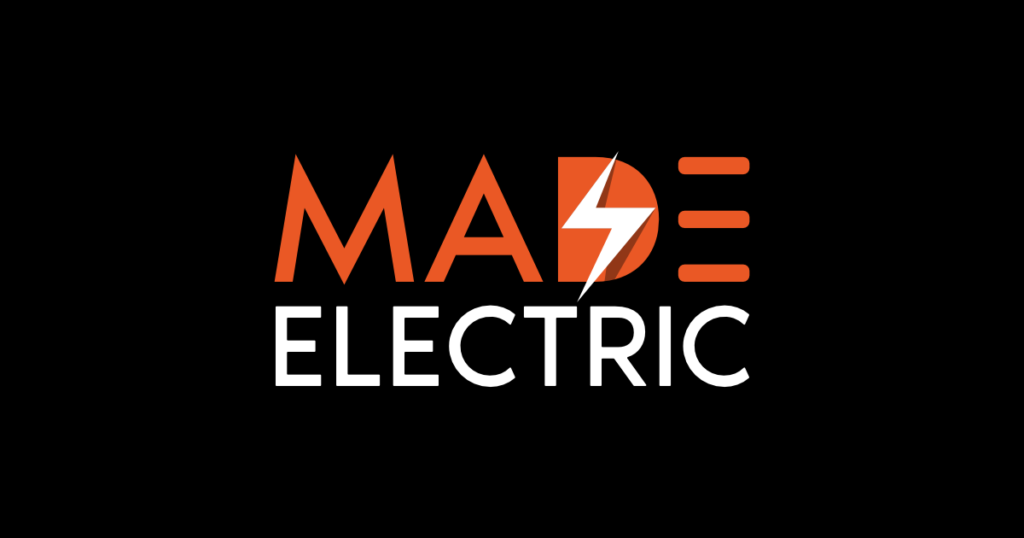 Contact MADE ELECTRIC today! We are a trusted electrical contractor that operates in Toronto and the GTA, with a professional and fully licensed team. Protection with combination smoke and carbon monoxide detectors are a must for any home, and your safety is our number one priority.
Our company can be reached at any time through our contact page, and are also happy to receive your calls at +1 (833) 623-3247, or e-mails at info@madeelectric.ca.