With the growing popularity of electric vehicles, manufacturers are making a huge transition from gas and hybrid-powered vehicles. So what are the best electric vehicle manufacturers on the market, and what electric vehicles can be expected in the future? With the increasing amount of EV owners, how can you ensure successful electric vehicle ownership?
Thanks to brands like Tesla popularizing the electric vehicle, car manufacturers are making the switch from gas-powered vehicles to hybrids and fully electric vehicles fueled by battery. Not a month goes by without another major manufacturer announcing their first-ever or all-new EV models.
With so many options from both established vehicle manufacturers and new names, you may be wondering what the best vehicle on the market is. It turns out, this can depend not only on each owner's individual needs, but on the actual availability based on the local Canadian market.
Electric vehicles (especially internationally) usually make their North American debut in the States before shortly following up with a Canadian release. Nevertheless, the increasing range of choices is one to look forward to as consumers see more fully electric vehicles being added to the lineup of already-existing hybrids.
As of June 2021, the most common electric vehicles on the market are as follows.
Fully Electric Vehicles (Battery-Powered)
Audi e-tron
BMW i3
Chevrolet BOLT
Ford Mustang Mach-E
Hyundai IONIQ Electric
Hyundai KONA Electric
Jaguar I-PACE
Kia Niro Electric
Kia Soul Electric
MINI Cooper SE
Nissan LEAF
Porsche Taycan
Smart fortwo Electric
Tesla Model 3
Tesla Model S
Tesla Model X
Tesla Model Y
Volkswagen e-Golf
Meanwhile, some of the most highly-anticipated vehicles set to debut in Canada are as follows.
Upcoming Electric Vehicles:
Tesla Cybertruck: set for release late 2021 (for the three-motor model) or late 2022 (for the rear-wheel-drive)
BMW i4: set for release late 2021 to early 2022
BMW iX: set for release early 2022 (and one of BMW's first all-electric SUVs)
Bollinger B1: set for release early 2022
This is only the tip of the iceberg, as the market for electric vehicles is quickly growing, with countless manufacturers making the change to go electric. The electric vehicle is the future of the transportation industry. So knowing the increasing amount of electric vehicle manufacturers popping up, you may be thinking of making the switch from a gas-powered car to an electric vehicle, not only to go greener, but for convenience purposes.
Charging your Electric Vehicle
One of the most convenient things about owning an electric vehicle is avoiding the long line-ups and the need for constant stops at the gas station, but this comes with a caveat. Successful electric vehicle ownership depends not only on the vehicle you own, but on being able to keep your vehicle properly fuelled in efficient time.
Although level 2 and 3 public charging stations do exist, having to wait for extended periods for charging can prove to be inefficient. This is why many electric vehicle owners have an electric vehicle charger installed in their homes. Leaving your car charging overnight means starting up your car in the morning hassle-free, without having to worry about making stops for gas!
Looking at electric vehicle manufacturers and deciding to make the switch to an electric vehicle? Are you looking to have an electric vehicle charger installed?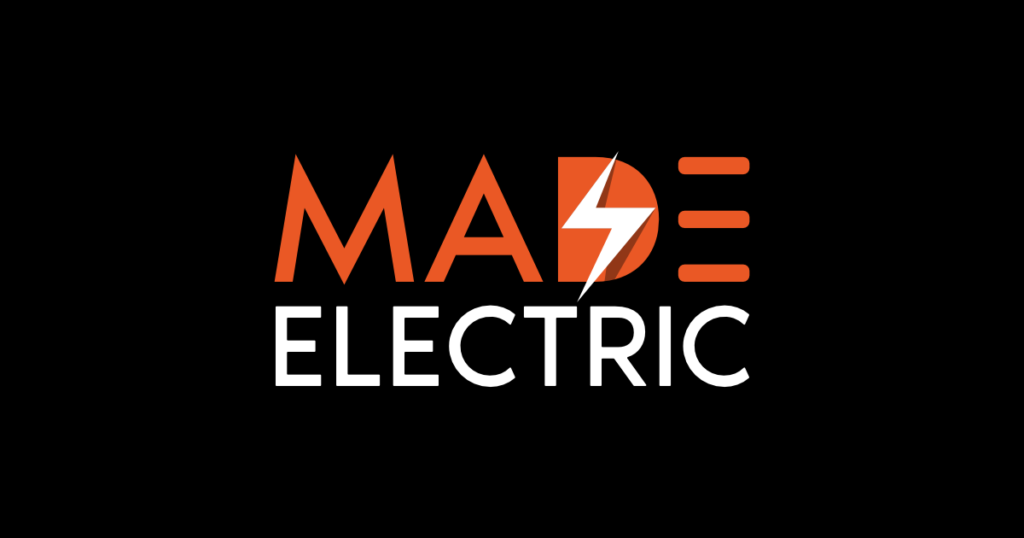 Contact MADE ELECTRIC today! We are a trusted electrical contractor that operates in Toronto and the GTA, with a professional and fully licensed team. Now that you know which electric vehicle manufacturers are on the market, the next step after purchasing your vehicle is having your very own electric vehicle charger installed.
Our company can be reached at any time through our contact page, and are also happy to receive your calls at +1 (833) 623-3247, or e-mails at info@madeelectric.ca.