According to the National Fire Prevention Association, faulty wiring is the number one cause of house fires. If your home's electrical system is outdated or undersized, it's time to consider re-wiring.
Does your home need re-wiring?
The main indicator of whether your home needs rewiring or not is the year in which your home was built. Prior to 1965, most families used less electrical appliances and devices, which meant that homes required an electrical panel with a lower capacity, ie. 60 amps. These days, a 60A electrical panel is not enough to handle the electrical demand of modern appliances. In a modern, average sized home, the typical power demand is likely to overload a 60A panel, which may cause an electrical fire or damage breakers.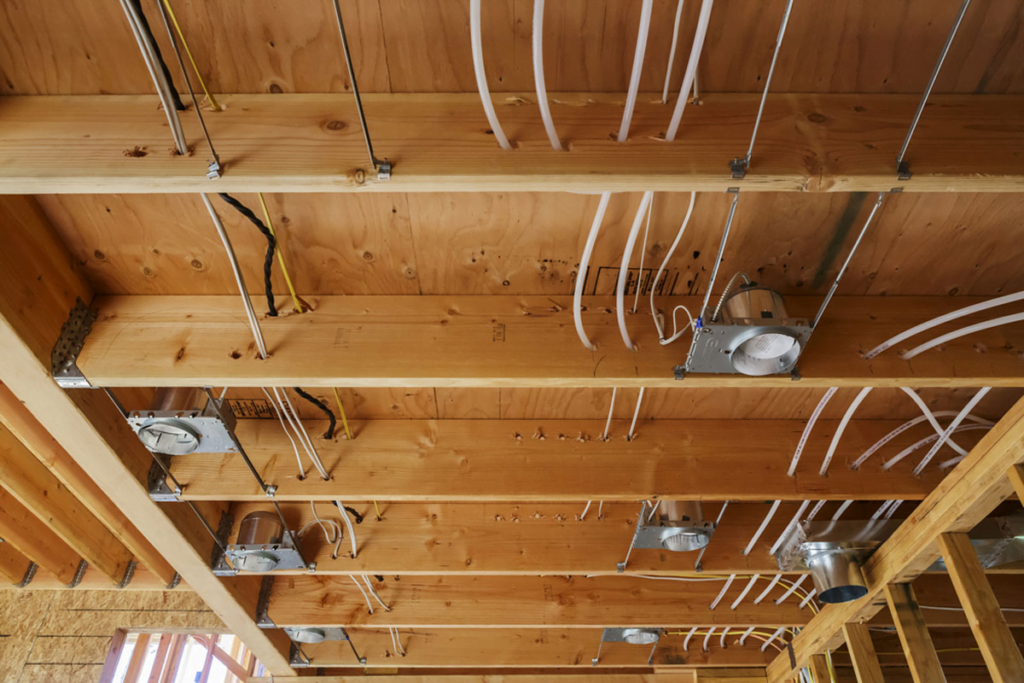 These days, a 100 A panel is usually sufficient for a modern house of less than 3,000 square feet which does not have air-conditioning or electric heaters. If you have a house which is larger than 3,000 square feet, or you have large electrical appliances in your home, a 200 A panel is typically required. Most modern homes built after the 1980s are wired with either 100 A or 200 A panels, and thus the only upgrade required may be replacing worn out wiring, as opposed to replacing the entire panel as required in a pre-1980s house.
Common signs that your home needs re-wiring are frequent circuit breaker trips, power fluctuations/flickering lights, buzzing sounds and a burning smell.
Calculating your home's electrical load
Even though square footage is an important metric which can aid in calculating electrical load, a more accurate calculation can be performed using the guide below: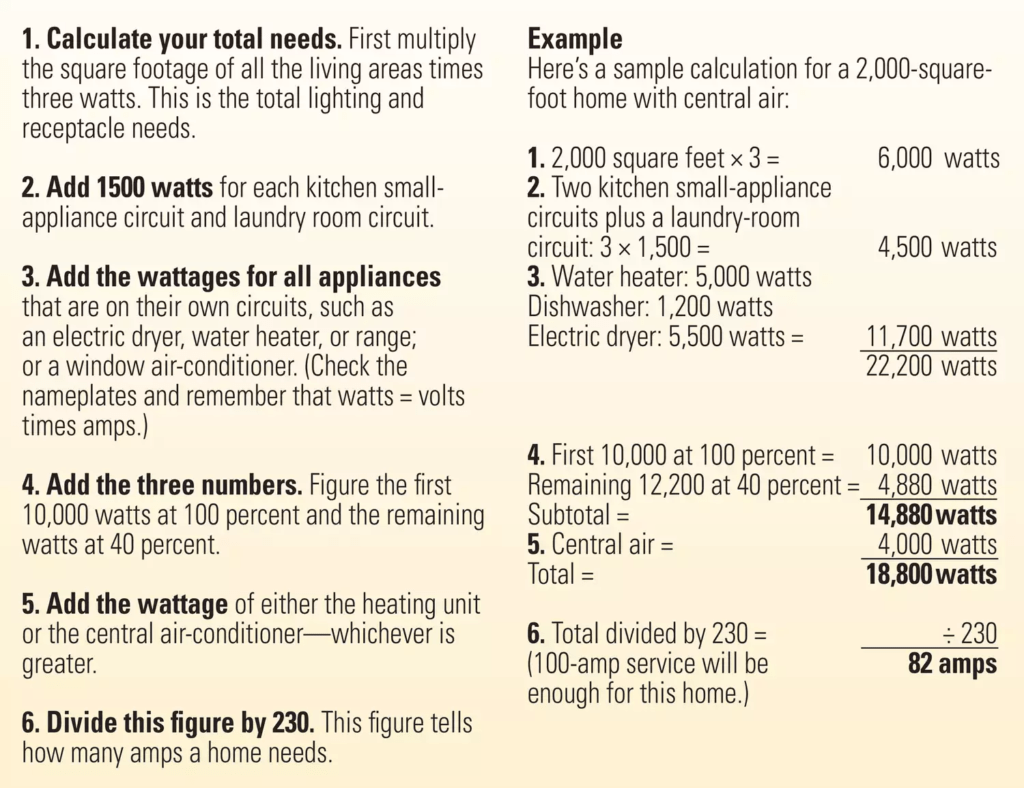 Benefits of re-wiring your home
It is crucial to your safety to ensure that your home's electrical panel has the adequate capacity to support your electrical load. Old wiring will deteriorate over time and can cause serious issues, such as blown fuses or electrical fires. Rewiring your home will ensure that you can safely use large appliances, and will protect your house and reduce the risk of an electrical fire.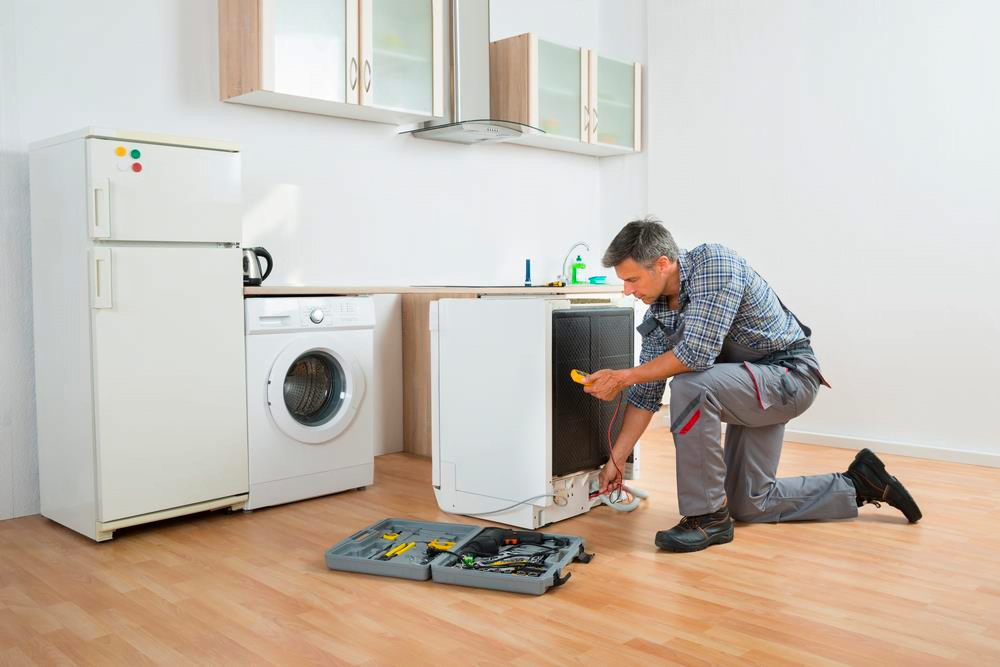 In addition, re-wiring your home may be required for home insurance – some insurance companies will refuse to insure homes with a 60 A electrical service, or may even demand a higher premium. As a result, choosing not to re-wire your home may cost you more in home insurance costs in the long-term.
Having up-to-date wiring can also increase your home's property value. Wiring is the first thing that most home-buyers inquire about when deciding whether or not to purchase a house, as electrical wiring directly impacts the safety of the home. Future homeowners may also want to install security systems, new lighting or appliances which may require a higher electrical service.
Can you re-wire your home by yourself?
Re-wiring a home can be a complex project that requires more than just replacing a few wires, and will entail several weeks of cutting, drilling and connecting wires. You may be tempted to attempt to do it yourself, however it is important to hire a licensed electrical contractor who is familiar with electrical codes and can obtain the required permits. Though it might feel like a hassle to hire an electrician instead of doing it yourself, hiring a licensed electrical contractor will ensure that the work is done swiftly and safely.
Are you ready to begin re-wiring your home?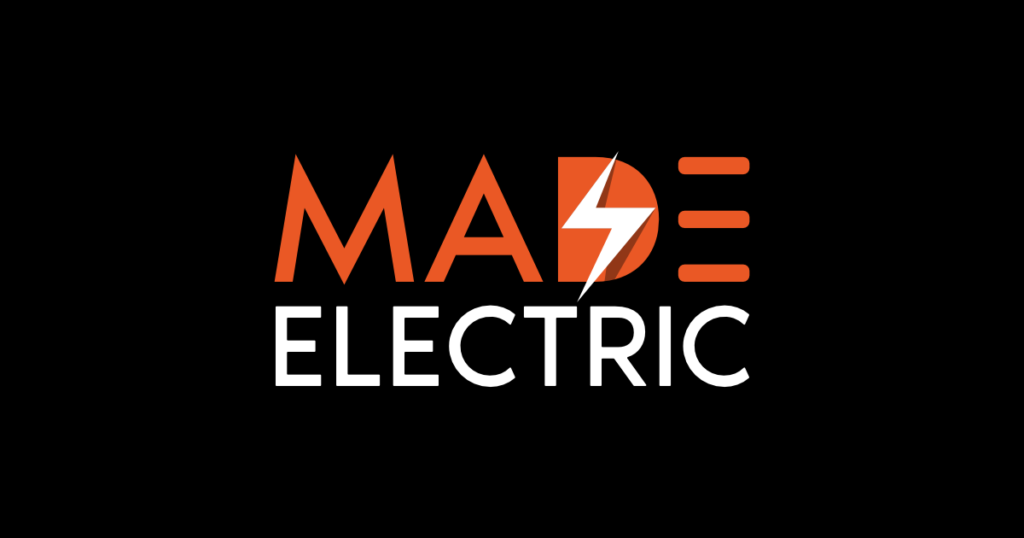 Contact MADE ELECTRIC today! We are a trusted electrical contractor that operates in Toronto and the GTA, with a professional and fully licensed team. Our company can be reached at any time through our contact page, and you can also give us a call at +1 (833) 623-3247, or e-mail us at info@madeelectric.ca.